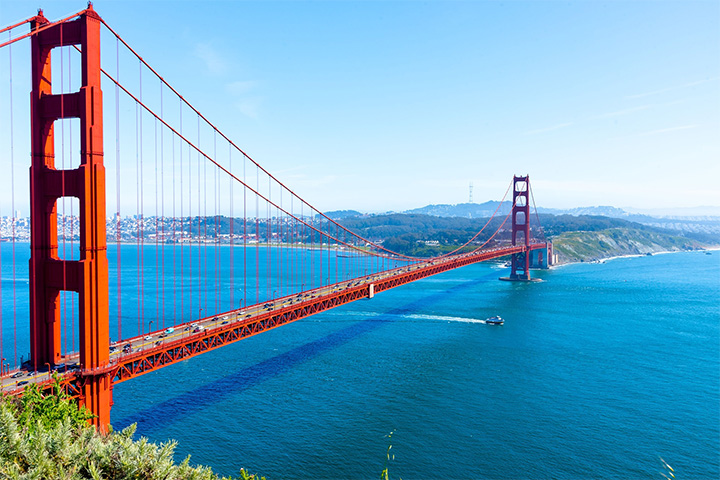 San Francisco is one of the nation's most iconic cities. Surrounded by the Pacific Ocean and open spaces full of redwood trees and coastal vistas, San Francisco is immersed in rich culture, engaged community, excellent food, and landmarks such as the Golden Gate Bridge. Our city has served as a backdrop for some of the most historical change movements in the nation, including the fight for LGBTQ rights and the emergence of the digital era.
Housing
Rental costs in San Francisco are high. Many UCSF trainees have roommates or creative joint living arrangements to alleviate high rental costs.
NCSP at UCSF Scholars receive a housing stipend and are eligible for lottery-based campus housing, if desired. Many trainees moving to San Francisco use Craigslist or rental agencies for house hunting.
Transportation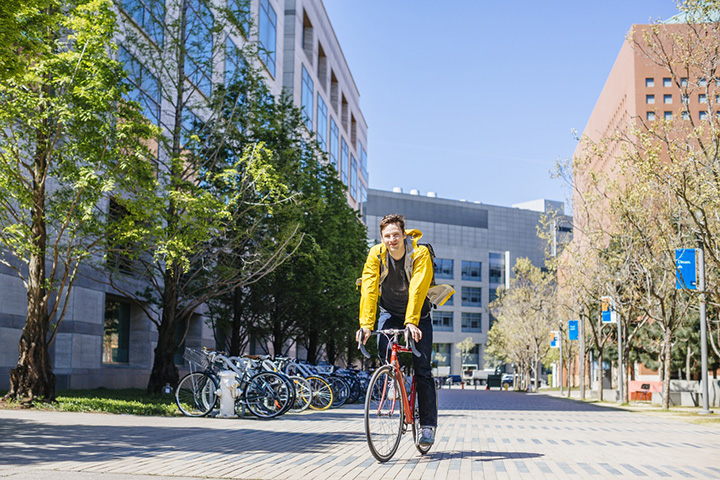 San Francisco is one of the few cities which you don't need a car. If you are feeling adventurous and want to explore the wine country or take a scenic road trip along the coast to Big Sur, ride-share apps, allow you easy access to a car.
Our public transportation system makes commuting easy. BART connects San Francisco with many other Bay Area communities, and Muni offers local service within the city. UCSF has a robust shuttle system, free for employees and trainees, providing transportation between campuses. San Francisco is bike friendly, and all UCSF campuses offers bike parking and accommodations for showering after a long commute.
Fitness and Recreation
UCSF offers two gym locations: the Bakar Fitness & Recreation Center at Mission Bay and Millberry Fitness & Recreation Center at Parnassus. San Francisco is also home to many parks ideal for short hikes and trail runs, including the iconic Golden Gate Park near the Parnassus campus. There are plenty of ways to stay active outdoors around the Bay Area, including the Lake Tahoe area which offers water sports and hiking in the summer and skiing in the winter. Marin County, just north of San Francisco, is the birthplace of mountain biking and offers hundreds of miles of trails.
Weather
San Francisco's temperature generally averages in the mid to high 60's. Warmer weather reaching the 70's and 80's peaks between August and October while drizzly weather prevails between November and April. San Francisco is nicknamed "Fog City" for a reason. Karl the Fog (yes, it comes around so often we even created a name for the fog) tends to linger in June and July. A combination of maritime influence and high hills creates distinct microclimates in each of San Francisco's neighborhoods. The San Francisco "uniform" includes multiple layers to keep you prepared for the numerous weather changes you will encounter when moving from neighborhood to neighborhood and from morning to afternoon.
Taking Care of Those around You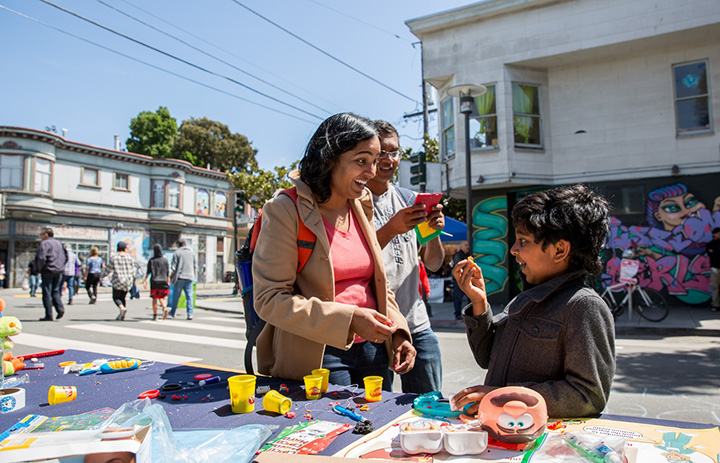 San Francisco is a wonderful city in which to raise young children. Neighborhoods are walkable, playgrounds are abundant, and weather is generally mild. NCSP at UCSF Scholars are eligible to use campus child care resources.
San Francisco is also dog-friendly, with off-leash parks in most neighborhoods and abundant walking space.
Just for Fun
We created a list of resources to find fun activities to do in San Francisco.
Lifestyle